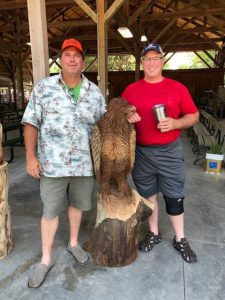 T J Jenkins – Carving
                   Thursday, Friday, Saturday.
Sunday auction is at 3:30 pm. —
 Sculpting a tree trunk into an amazing piece of art with their chain saws is an awesome sight. It is fun for all ages to see these carvings "come to life".   Twelve carvings will be auctioned off to the highest bidder at 3:30 pm. Sunday evening. Proceeds from this auction support fair activities.

Thursday Evening –
  6pm:   River City Carnival on Midway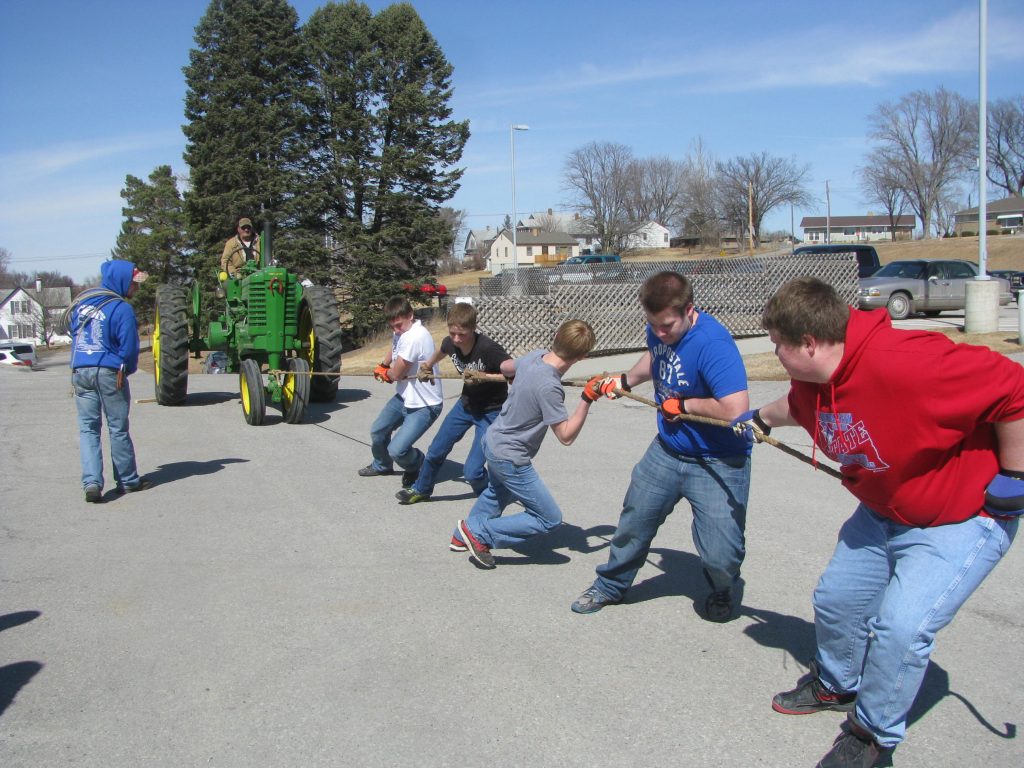 7:30 pm Bohemian Tractor Pull Registration  & Pull starts about 8pm
Come watch the teams try to pull a tractor  or really have some fun by joining a team and try to pull that tractor.     More information- talk to Randall Simon.
Friday  Evening

6 pm Parade:    Click here for  2019 Parade Entry
6 pm  River City Carnival on Midway
8:00 pm   Pioneer & Heritage Farm Family Awards —   Grandstand
Elvis Rock N Remember –Joseph Hall  – Grandstand entertainment.
Saturday Afternoon and Evening:

            River City Carnival on Midway
3:30- 8:30 pm   Balloon artist – Colors da Clown     
6:15 pm   Little Tuggers Tractor Pull
7:15 pm —    FFA Ag Olympics
Greased Pig Contest – starts after the FFA Ag Olympics
7- midnight     Beer garden –  No gate charge
7 – 8:15   TBA
 9 pm to midnight      –  Come Together Band – Music of the Beatles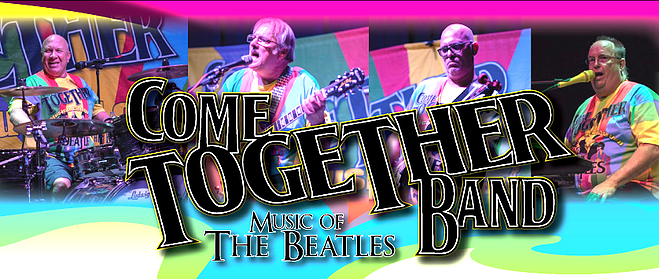 Sunday 
8:30 am – Faith at the Fair (a non-denominational service)-Open Air Building-(Brock Christian Church
1-6 pm   River City Carnival on Midway
3:30 pm – –Wood-carving auction—- Going- Going- Gone –Sold to the highest bidder.   Open Air Building-