Nemaha County Fair facilities are available for rent for commercial and private events.
Please contact  Shelly at 402 274-9612 or at Hair-N-More at 1106 J St. for rental information.


(4-H Building)
The 4-H Building may be rented year round (except during Nemaha County Fair) for commercial and private events. This building has heating and air-conditioning. Modern amenities and kitchen are available to renters. Main room is approximately 40 x 90.  Click here for a tour of the buildings  
The North "Food" building may be rented from May to October. This building has air-conditioning & kitchen.   Restrooms attached to building.
(see picture above for location)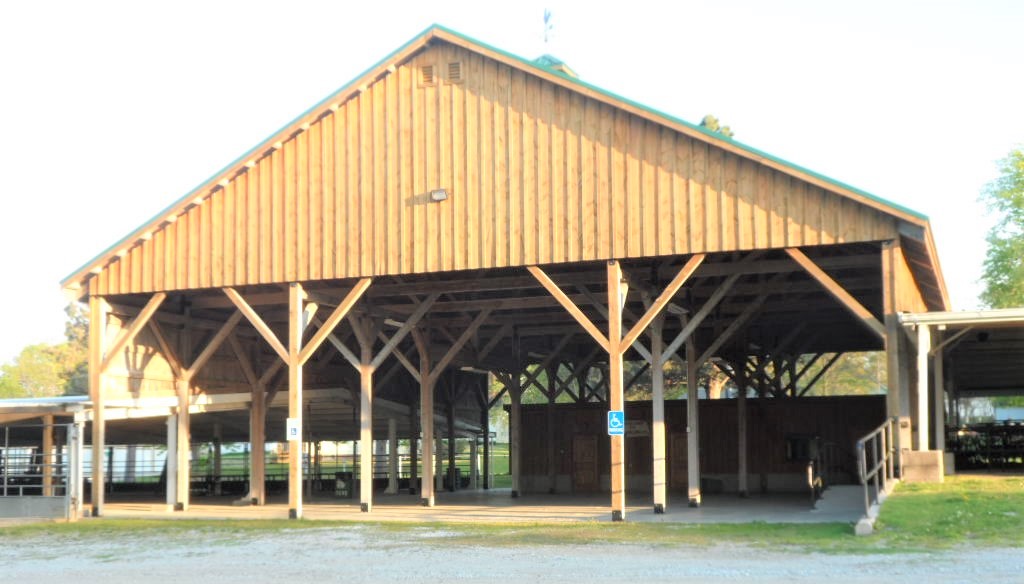 The Open Air building (wooden structure) may be rented from May to October. Depending on Weather, water is turned on late April and removed in October.
(Six- 8ft picnic tables are located in the OAB.)
Horse barn (right) and beef barn (left) may be added to this rental at an additional cost.
The Commercial Building may also be rented May to October.      Rental for the commercial building is $100.00 per day and a deposit is required.
For more information, pricing or renting these buildings please call Shelly at 402 274-9612 or stop in at Hair-N- More 1106 J Auburn NE
(-***Note this is a change as of October 22, 2020 the courthouse will not be renting the buildings.)
Camping Facilities
6 camp spots are available to the public from May til Sept. with the exception of county fair time  approx. August 5-17th each year.
Donations of $25 per night per pad, this includes electrical & water.
Camp fee must be paid at the time of arrival.